Fremont Mischief John Jacob Rye Whiskey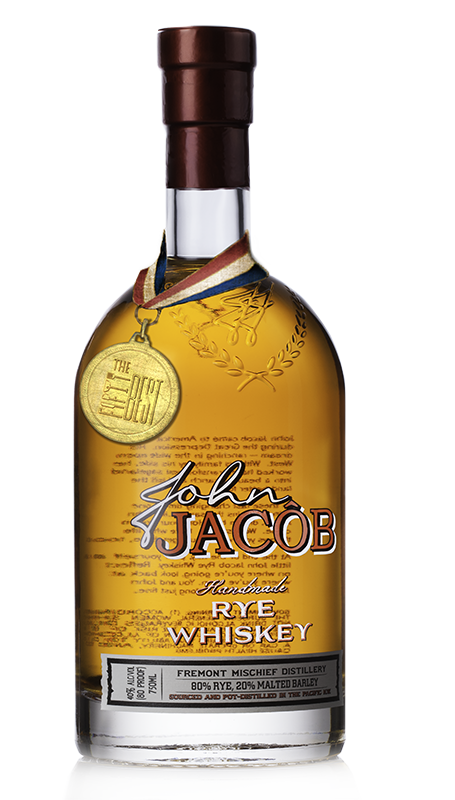 Tasting Notes:
Smooth, without harsh bite, vanilla & honey, slight oak
Grain Bill:
90% Northern Dark Rye Berries, 10% malted Barley
Varietal(s):
Notes of vanilla and honey, soft on the palette with no whiskey burn.
Distiller's Notes:
Double Barreled. First in a 1/2 size new oak barrel, #3 char, which increases surface area to build flavor and color more quickly. Then it is transferred to a one-use Bourbon barrel to decrease harsh tannins and develop nuanced flavors. Artfully aged, this whiskey is light bodied and easy to sip on with its mellow honey and vanilla flavors.
Listen to John Jacob
Lyrics & music by Bill Staines, folksinger
Singing songs of the American worker for 40 years.
Listen to John Jacob and the Dude

"Beautiful, youthful rye spirit, with crackling rye spiciness. Ripple of oaky vanilla gives way to sweet caramel and hints of floral notes.
– LB  Whisky Advocate, 2012