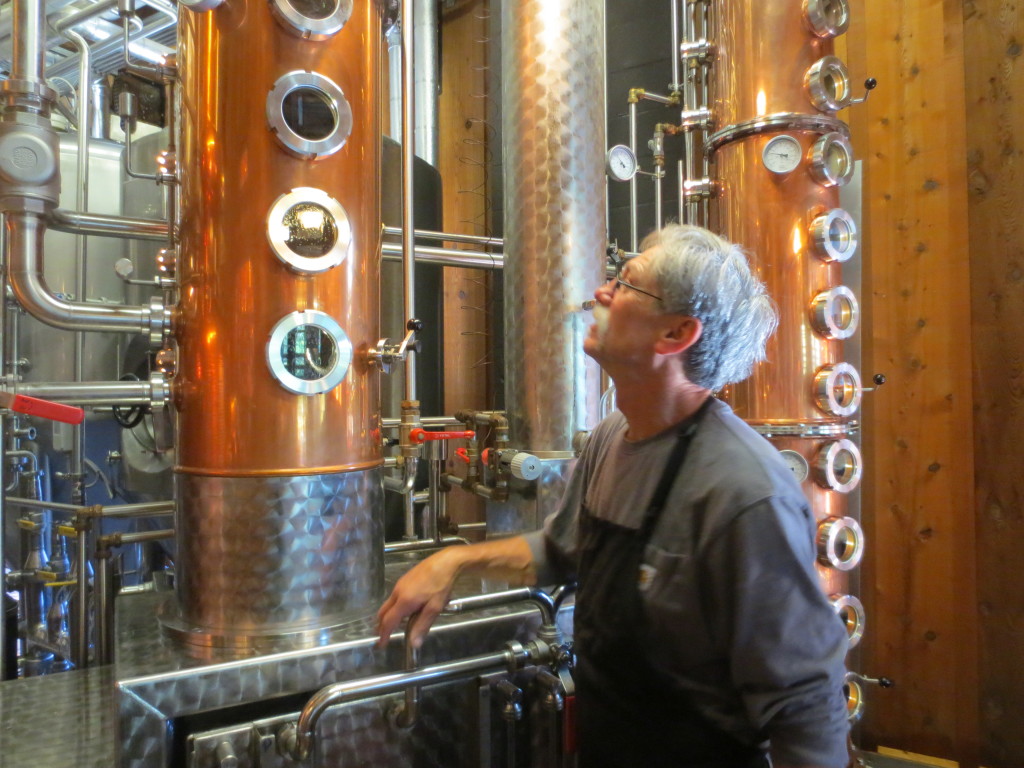 "Our proprietary design removes impurities, unpleasant tastes and fusel oils to concentrate pure spirits in such a way as to retain a slight sweet character of the grain. While the modifications cost significantly more, we feel it was well worth it for the character and taste of our spirits."
-Mike Sherlock, owner & distiller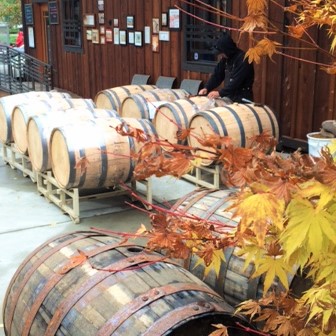 Fremont Mischief distills award-winning Rye Whiskeys, Gin, Barrel Finished Gin and Vodka."
At Fremont Mischief, all our whiskeys are exclusively Rye because in our growing area – the Skagit Valley, WA & Willamette Valley, OR, – rye grain can be grown sustainably. Corn, the major grain in bourbon whiskey…cannot. Chemicals are required to grow corn here. Mischief has been distilling Rye Whiskey for nearly a decade, and by now, rightfully consider ourselves "rye experts".
By far most rye whiskey available is no more than 50% rye because rye is far more expensive than wheat or corn – so other grains are blended with the rye to decrease costs. In Canada, whiskey with as little as 2% rye can be called "rye whiskey". Further, without a doubt, rye is much more difficult to work with than other grains. Its characteristic outer hull and viscosity (stickiness) can clog pipes and equipment. Here at Fremont Mischief Distillery, we've learned our way around rye's challenges.
We make all our Mischief Rye Whiskeys traditionally, with techniques used by few in the distilling industry. All our Rye Whiskeys are "High-Rye" – 80% to 85% Rye grain and 15% to 20% Malted Barley. We take the extra time, attention and investment required to create Mischief's "High-Rye Whiskey". For us – the beautiful complex flavor and rich mouth-feel is well worth it!
As we approach our 10th anniversary, Fremont Mischief offers four award-winning High-Rye Whiskeys, all barrel-aged from 4 to 7 years. Try one, try them all…we're sure you'll like the results. Neither too spicy nor harsh, Mischief Whiskeys are graceful & smooth, each different with flavors of tea, spice, vanilla, toasted nuts & dried fruit.
Skagit Gold Straight Rye Whiskey, 90 proof
Purple Tibetan "Ancient Grain" Rye Whiskey
(coming soon, limited release),
Maple Wood Smoked Rye Whiskey
(coming soon, limited release), 90 proof
While Fremont Mischief is known for her "High-Rye" Whiskeys, you'll find the same care and attention to detail in every spirit we distill and create…
Mischief Barrel Finished Gin: "A Cocktail in Itself"
Mischief Barrel Finished Gin begins life as a classic dry gin then after resting up to 1-1/2 years in a once use Mischief Rye Whiskey Barrel – the spirit takes on the best qualities of both worlds: refreshing gin botanicals pairs with big, round vanilla & oak from the barrel. Sure, you can mix it in a cocktail but simply poured over ice it shines.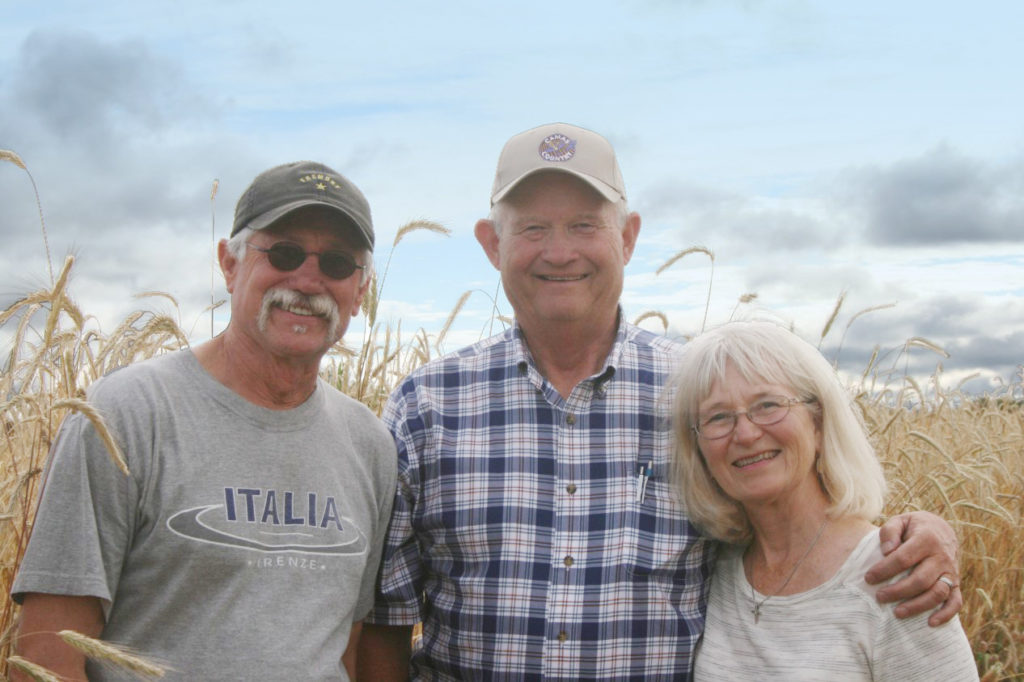 We shake the hand of the farmer…
Our spirits start with the farmer.Their hard work and sustainable practices show in every spirit we distill.
-Mike Sherlock, owner
Fremont Mischief Distillery is a joy to operate and own. We're like creative "mad scientists" and it is very satisfying when people appreciate and enjoy the spirts we have distilled. That said, it is our relationship with the farms and farmers we feel gives meaning to our work here at Mischief. We call it "agri-distilling".
The grains we use in our spirits are sustainably grown on small farms in the Skagit and Willamette Valleys west of the Cascade Mountains. The farmland here is in the to 1% in the entire world with topsoil 30 feet deep. There are a number of people thinking about how to preserve this valuable land for future  generations by making farms economically sustainable too.
The only way we know how to farm is to produce grains that we believe in."
-Wilbur Bishop, Owner-Operator
Ebey Road Farms, Whidbey Is., WA
We play a role in this full circle by purchasing only local grain to distill our spirits from. We also pick the kinds of spirits we  distill by what is best for the land. For example, we choose to make rye whiskey. "Why not a bourbon? you may ask.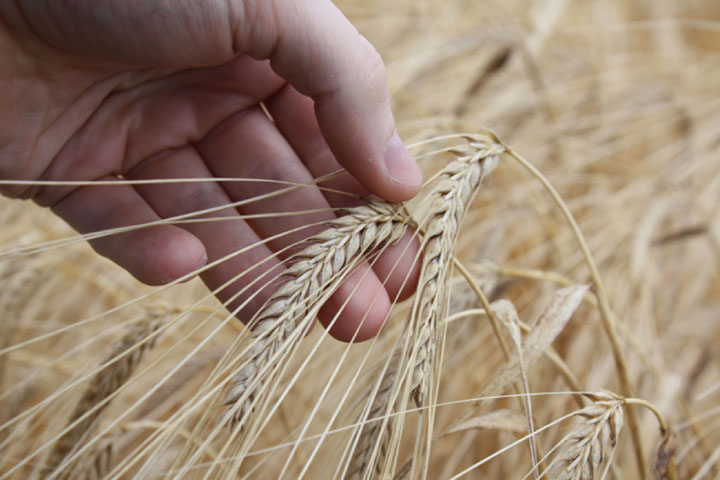 Bourbon mash is at least 50% corn. But corn carries many diseases and takes many chemicals to grow it successfully. We use only sustainably grown grains and choose not to create demand for corn in our growing area.
And you… every time you enjoy a craft spirits, you are a part of the full circle too.  Check the label for the words  "Distilled and bottled by…" on spirits from the Pacific Northwest to be sure. Cheers!
STORM TOSSED RYE FUNDRAISER
Storm Tossed Rye Whiskey is at the center of a spirited Whiskey Challenge between Captain Sig of the F/V Northwestern and Captain Casey and co-Captain Josh Harris of the F/V Cornelia Marie. The 2016 fund raiser for the Seattle Fisherman's Memorial and Sea Scouts successfully raised over $25,000.
In May of 2017 we launched Storm Tossed 2 and have so far raised $20,085 in donations for the captains charities.
Here is the current tally for Captains, Casks & Cocktails fundraising challenge:
Captain Casey & Captain Josh & crew supporting Cornelia Marie Cares:

 $6,035

Captain Sean & crew supporting ALS Development Therapy:

 $5,330

Captain Sig, Mandy, Nick & Crew supporting Sea Scouts:

 $5,305

Captain Keith/ Wizard supporting Seattle Fishermans' Memorial:

 $3,415
After the whiskey has aged on these ships for 2 seasons we will see who aged the best whiskey and continue the fundraising efforts for the Captain's charities.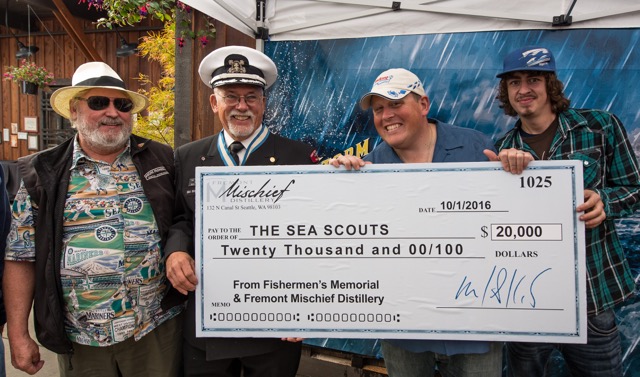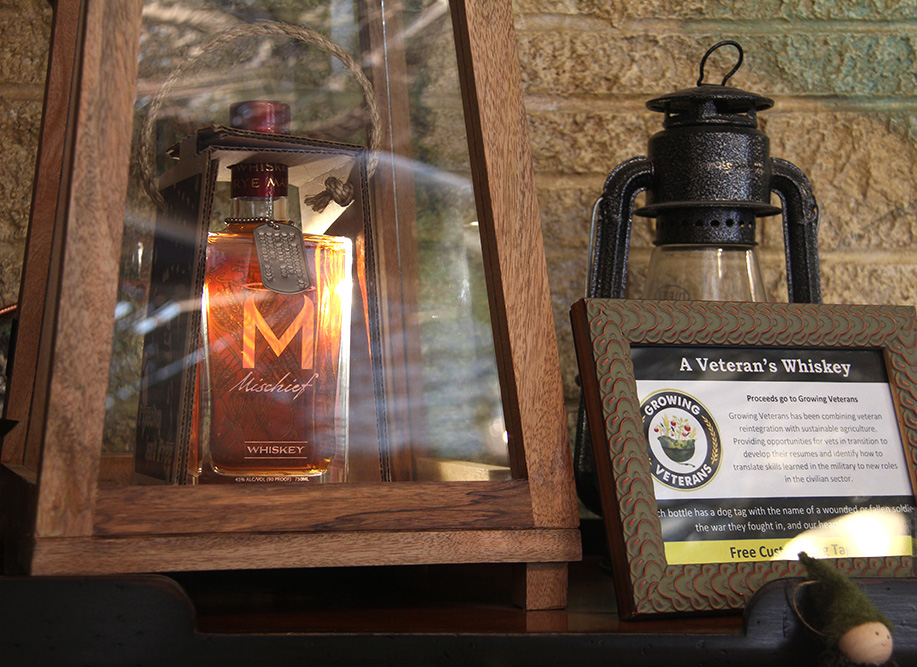 CARRY THE LANTERN
On every bottle of our "Freedom" Mischief Whiskey you'll find a dog tag with the name of a wounded or fallen soldier, with the war they served in and our heartfelt thanks. Every dog tag is unique. We want their sacrifice to always be remembered. And, to make the whiskey even more personal, Mischief will make custom tags upon request through tastingroom@fremontmischief.com
From sales of this specially packaged Fremont Mischief Whiskey, we donate a portion to Growing Veterans. This thriving non-profit transforms the lives of many of its workers and volunteers through sustainable practices to plant, grow and harvest a rich variety of produce for sale at farmer's markets and donations to food banks. Its satisfying work to grow the food; and even more meaningful as veteran's reconnect – to each other and to the communities they serve. And, in the process, the group tackles the pervasive isolation that underlies many of the issues veterans face.