Stock up on the Essentials
Need larger quantities of hand sanitizer?
Fremont Mischief Distillery has joined with the Washington Distillers Guild to make hand-sanitizer for industrial use. With a nationwide shortage, your local WA Distillers are making up the difference so hospitals, childcare facilities, first responders and others get the hand-sanitizer they need.
At Mischief, we are happy with our role and grateful to join with other distillers to keep first responders & our community safe. If you need larger quantities of hand sanitizer,  call us at 206-632-0957 and ask for Patti, or fill out this form:
Personal Sized Hand Sanitizer now available!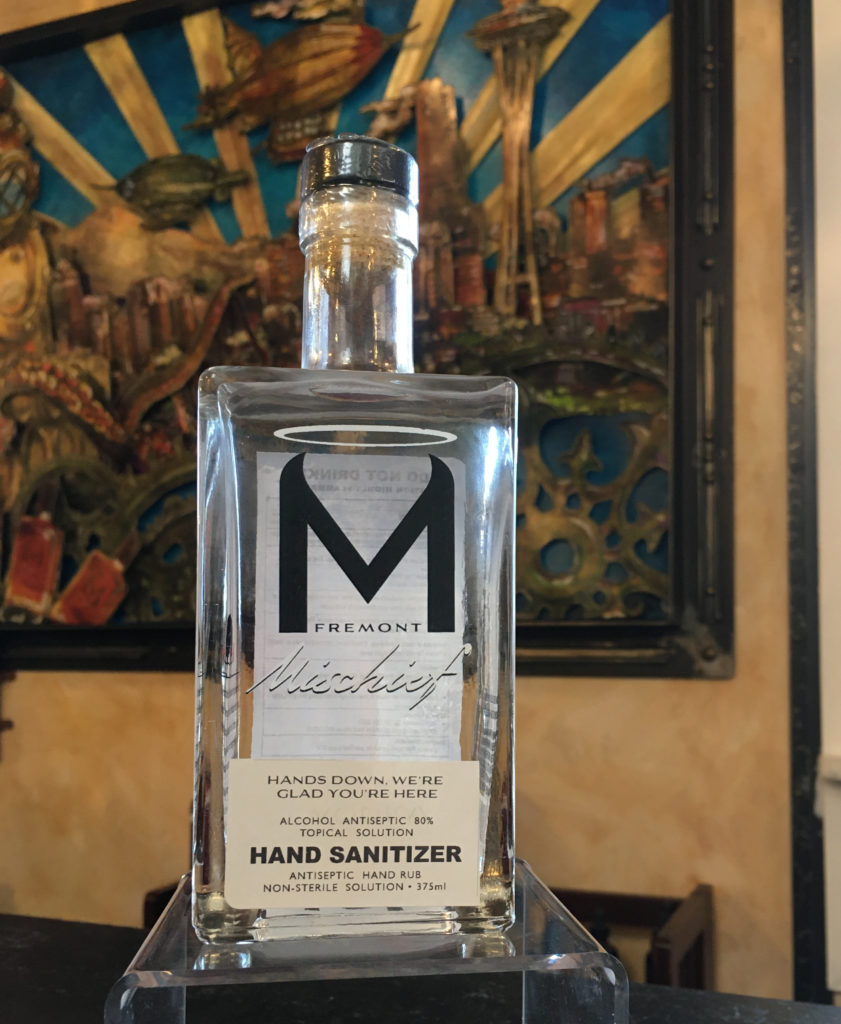 You can now purchase a bottle of freshly made Hand Sanitizer! – $14 for a 13oz (375ml).
We made hundreds of bottles last week, and quickly sold out of containers to put it in! Now we are using old spirit bottles that were on their way to the recycler, so it is a win for our community and the environment!
Made according to the FDA/WHO formula using high-proof spirits distilled from grain & apples grown by farmers right here in Washington.
Fortify your home bar so you can enjoy craft spirits with family and friends…at a safe 6 foot distance. Don't know how to make cocktails at home? You'll find dozens of delicious cocktail recipes right here.
Bottle Shop Hours:
Wednesday – Sunday
11am – 6pm
Mischief on Canal Hours:
We will release the full menu and opening date soon!  
Sign up for our Newsletter
Stay up to date on the latest Mischief, and get new cocktail recipes.
Shake up the latest cocktails made with Mischief!