Stock up on Hand & Surface Sanitizer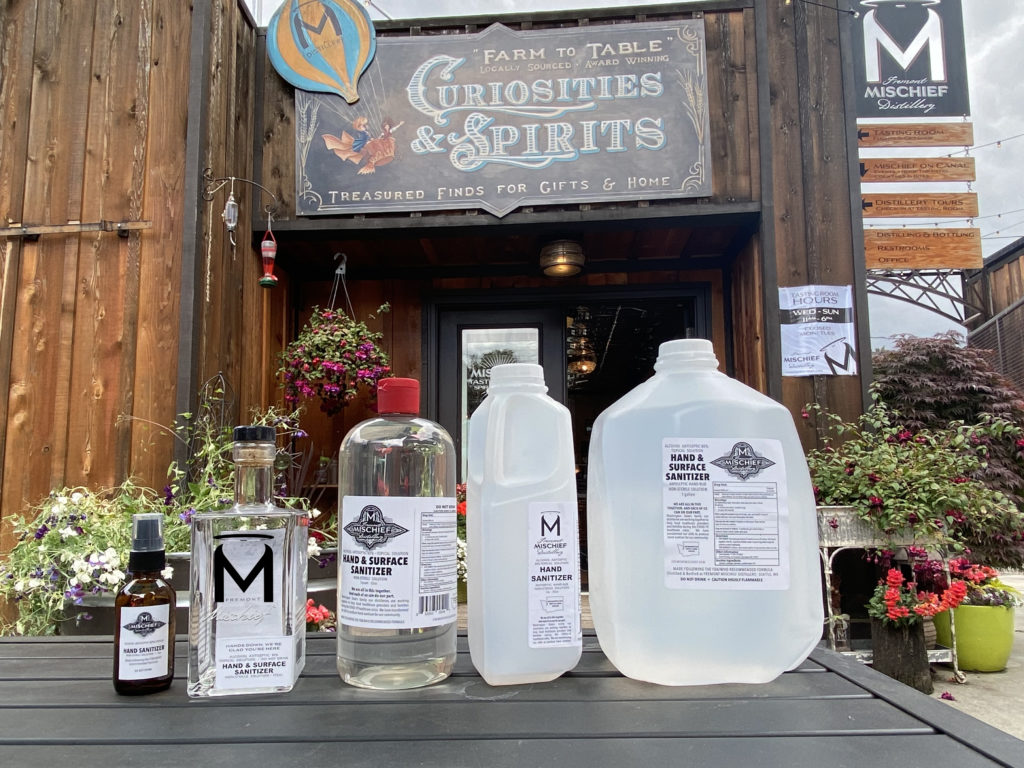 • Personal (13oz) ($14)
• 1 gallon ($50)
• 5 gallon bucket with pour spout ($260)
• Case:24-32oz bottles  ($330)
Fremont Mischief Distillery has joined with the Washington Distillers Guild to make hand-sanitizer for personal and industrial use. With a nationwide shortage, your local WA Distillers are making up the difference so hospitals, childcare facilities, first responders and others get the hand-sanitizer they need.
At Mischief, we are happy with our role and grateful to join with other distillers to keep first responders & our community safe. 
If you need larger quantities of hand sanitizer,  call us at 206-632-0957 and ask for Patti, or fill out this form:
Bottle Shop Hours:
We are open for personal hand sanitizer and bottle purchases only. 
Wednesday – Sunday 11am – 6pm
Mischief on Canal Hours:
We will release the full menu and opening date soon!  
Sign up for our Newsletter
Stay up to date on the latest Mischief, and get new cocktail recipes.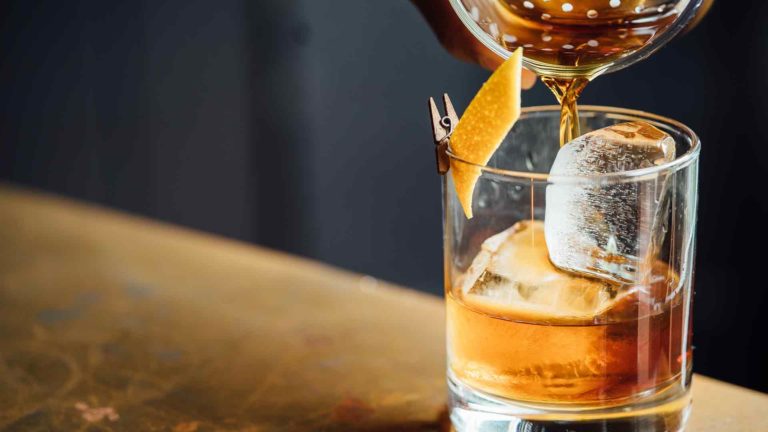 Great American Craft Spirits offers a variety of Mischief Craft Spirits to choose from. Currently they are offering a sale on two of our Storm Tossed Rye Whiskies, Skagit Gold Straight Rye Whiskey, and Vodka. Order yours from Great American Craft Spirits today and support your local craft distillers!
Read More »
Raised in Tacoma since she was three years old, Rachael relocated to Seattle after high school to attend college. She is currently working on her Bachelor's Degree and hopes to transfer to Seattle University in the fall. "Mischief on Canal is such a beautiful space, and i enjoy being here.
Read More »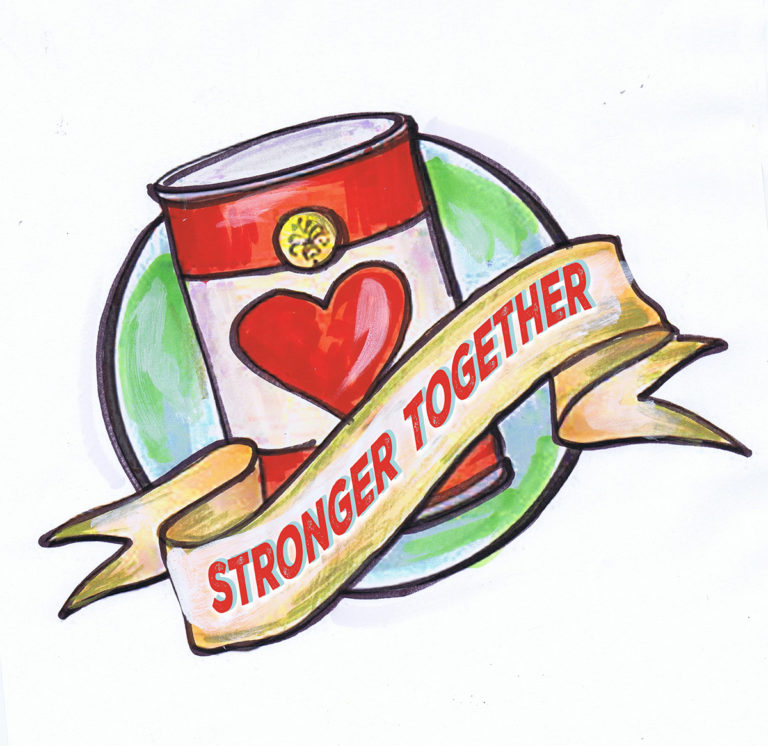 Food donations are down by 80% while demand surges higher than ever. Join the Fremont Community Food Drive and receive a FREE personal-sized Hand & Surface Sanitizer. Here's how you can help: Bring your food donation to:Fremont Mischief Distillery127 N 35th Street11am to 6 pm daily thru May 27th. Help
Read More »
Shake up the latest cocktails made with Mischief!