TASTE THE ANCIENT GRAIN DIFFERENCE
LIMITED RELEASE - Purple Tibetan Ancient Grain Straight Rye Whiskey
Grown on the Tibetan Steppes, Purple Tibetan Karma Barley heirloom grain has not been genetically modified nor hybridized for centuries. Fast forward a few thousand years to 2013 when our friends at Hunton Farms cultivated this grain on a small plot in the Willamette Valley in Oregon. This unique grain was then milled and custom malted by Skagit Valley Malting. Through mash, fermentation & distillation to aging in our finest American White Oak custom barrels, each step is made with the care and respect a fine whiskey – or any true art form – deserves.
With an assertive honey nose, fruit and lingering vanilla flavor profile, Purple Tibetan Ancient Grain Straight Rye Whiskey pays tribute to time-honored whiskey traditions. Winner of two Silver Medals at the International San Francisco Distillers competition, this unique grain adds a purity you can taste to this exceptional hand-crafted whiskey.
Only Available in the Fremont Mischief Tasting Room. Come get a bottle before they are all gone!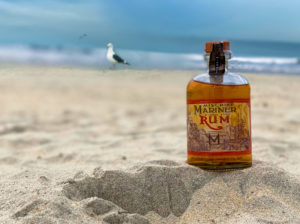 Imagine yourself on a nice warm beach, with a cool ocean breeze and warm sand between your toes. That is the flavor you will be
Read More »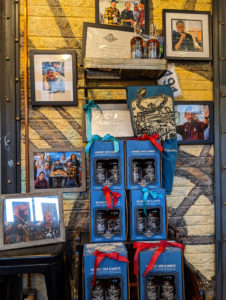 Are you not sure if you are looking forward to a holiday meal with all of your in-laws? Families sure can be complicated and sometimes
Read More »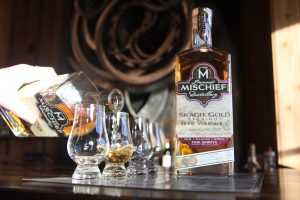 We are now offering an elevated, more personal tasting in our new events space. These tastings are for spirit enthusiasts that want a bit more
Read More »
Shake up the latest cocktails made with Mischief!