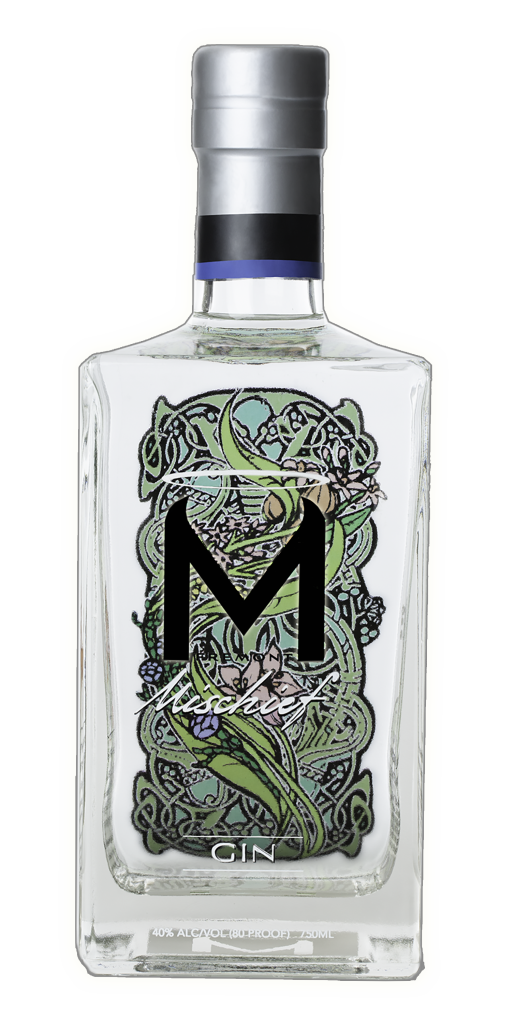 The Tasting:
The Fifty Best held a "blind" tasting of 57 gins with 15 pre-qualified judges. The gins were judged and scored separately. Strict tasting rules were applied. The order of service was established beforehand by lottery. Each of the gins were poured into fresh glasses from new sealed bottles, and served at slightly above room temperature. Only ice water, neutral unflavored crackers and chips were available to cleanse the palate. The judges tasted through eight flights of 7 gins. There was a food break after the fifth flight.
The judges wrote down their impressions of each product on score sheets. The scoring was done on a 5-point system, with 5 as the best. Double-Gold, Gold and Silver medals are awarded according to a set range of final point scores received from the judges. There were no bronze medals awarded for this tasting.

Fremont Mischief Gin
Nose: Jackfruit, grapefruit, sugar cane, juniper, licorice, floral, grain, spice, pine.
Palate: Juniper, orange, citrus, honeysuckle, grassy, bamboo shoots, sage, anise, herbs, grain, spice, clove.
Finish: Orange, flowers, herbs, soft, smooth.