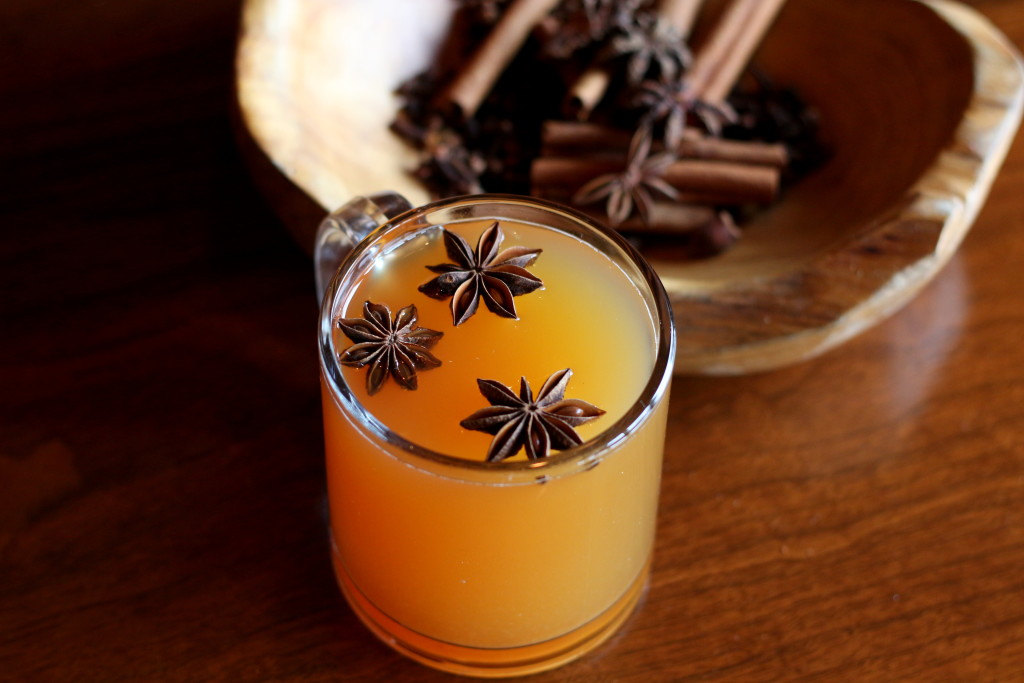 Makes 1 Cocktail
Ingredients:
2 oz Mischief or John Jacob Rye Whiskey
1 oz Ginger Spiced Simple (recipe below)
½ oz fresh squeezed lemon juice (or to taste)
2 oz Schilling Cider
Spiced Ginger Simple (makes 2 cups)
1-½ cups fine sugar
½ cup honey
2 cups water
6 whole star anise
2 inch piece peeled fresh ginger, sliced thinly          
Combine ingredients, bring to a boil simmer 15 minutes, cool. Filter out solids. Bottle & refrigerate
Measure ingredients into a mug. Heat – steam or microwave until warm
Garnish with a cinnamon stick, candied ginger on a pick or float a star anise.