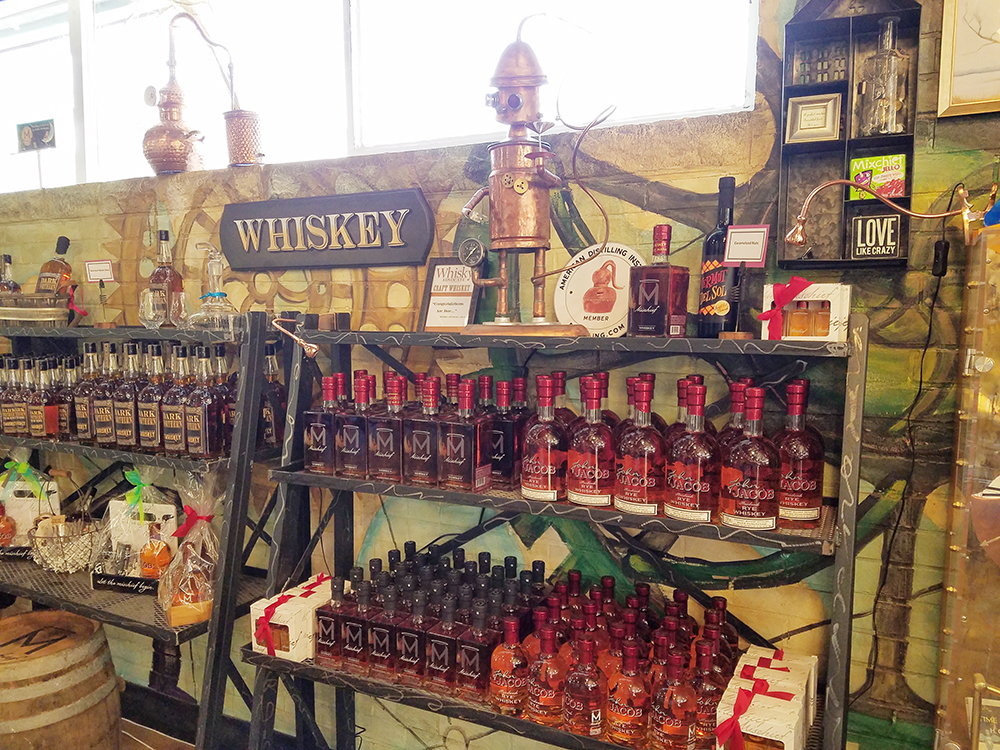 It's finally here! Our new Tasting Room, Curiosities & Spirits, is now open!
Our gorgeous new steam-punk space features expanded tasting flights and mini cocktails. We have unique and vintage barware and customizable gifts we have always offered. Our new tasting menu includes mini cocktails, a spirit flight for those who want to try a variety of our spirits, a whiskey flight that includes our 5 core whiskies, and for the adventurous folks we have a reserve whiskey flight​ featuring our two Storm Tossed Rye Whiskies​.
So grab your friends and head down to Mischief for some libations in the Courtyard!  Every spirit we pour is made right here – and always from sustainable grains grown in the Skagit and Willamette Valleys.
We've got something for everyone so stop in and we'll help you get into a bit of Mischief. And just a reminder, kiddos and dogs are always welcome, we serve the best water around and its always on the house!