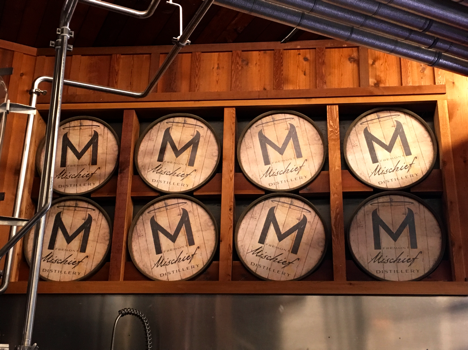 "Local", "Organic", and "Fair-Trade USA" are sought after products for many shoppers today. These labels are a non-negotiable staple when given the choice. The artisan, farm-to-table spirit has deep roots in the Pacific Northwest and is now proudly seen in Seattle's-own distillery market. Home to 27 micro distilleries, Seattle is the fastest growing player in America.
Craft distillery locations increased in 2008 after the Washington State Legislature passed its original craft distillery law. Post prohibition the new law gave small distilleries the opportunity to sell their products and offer free half-ounce tastings on-site.
Dr. Jones' research is directed towards small and midsized farms of western Washington. The goal of the western Washington breeding program is to ensure the long-term environmental and economic health of farming in Washington state while producing a food crop that is safe and high in nutritional value.
In the Fremont area of Seattle, Mike Sherlock and Patti Bishop, owners of Mischief Distillery are delighting customers with their versions of fine whiskey, vodka and gin. They have been distilling and sharing creations with their community for over 20 years. Their company builds awareness and educates visitors on the importance of the farmer and brewer relationships in Washington State.
Fremont Mischief partners with neighboring farms in King and Island Counties to ensure local ingredients are used to produce their specialty whiskey, gin and vodka spirits.