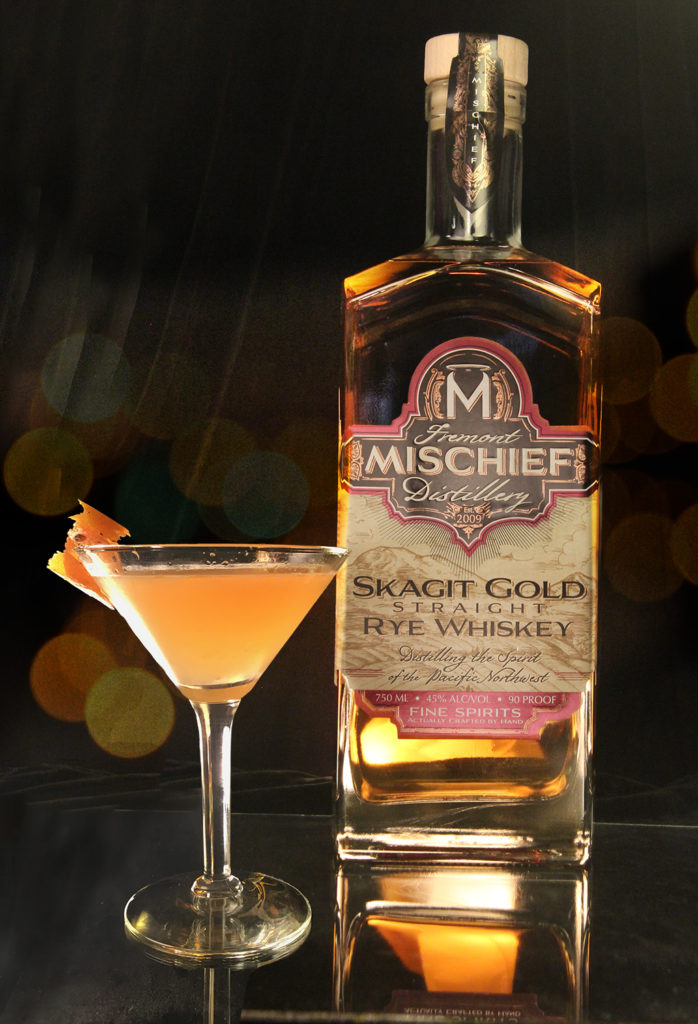 From the first sip you'll notice the pure artistry of Skagit Gold Straight Rye. It begins in the Skagit Valley, where the grain is sustainably grown in rare, black topsoil, 30' deep. This rich soil imparts a flavor to the grains found nowhere else.
We craft the whiskey with an eye to detail. The high-rye mash (80% rye & 20% barley malt) is fermented, temperature-controlled until both alcohol & sugar measure just right. Then, we double-distill; making precise cuts for finest flavor. Lastly, we age in our premium oak barrels, crafted of air-dried American oak, custom toasted & charred, all to enhance the extraordinary whiskey flavors.
Rated "92" -Tasting Panel, 2017
"Gold Medal" – Denver Int'l Spirit Competition, 2017
Come taste some in the Curiosities & Spirits Tasting Room and look for it on shelves and in our favorite bar soon!