Let's make it a Bloody Mary Weekend!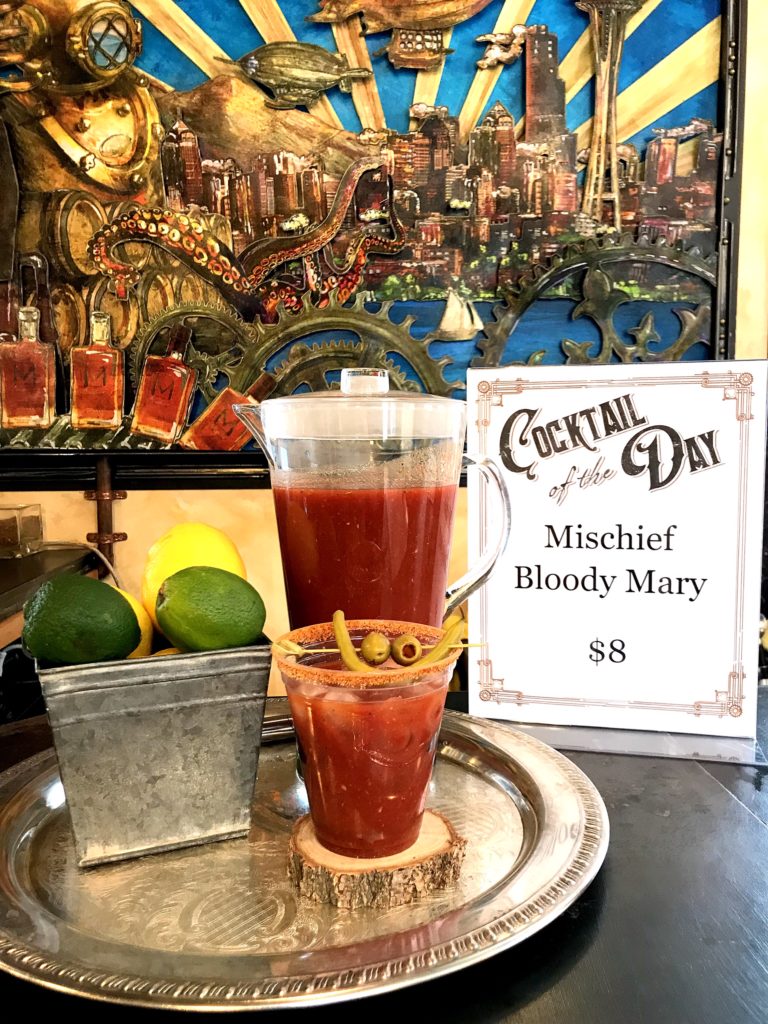 I think we can agree that the best parts of brunch are the bloodies and the bacon. Starting this weekend, we will be serving house-made Bloody Marys and little tastes of our brand, new Whiskey Bacon from Bavarian Meats! Yes, the bacon DOES have our very own whiskey infused right into it, for a rich, slightly sweet addition. We will be serving up these two delectable treats all weekend, as well as flights, single tastes, and smiles!
Be THAT person in your friend group or family that knows exactly where to go for some weekend fun.  We have something for your light drinker, your meat lover, your gin junky, vodka enthusiast, and whiskey aficionado.  You have the one stop shop for weekend leisure in Fremont Mischief Distillery!